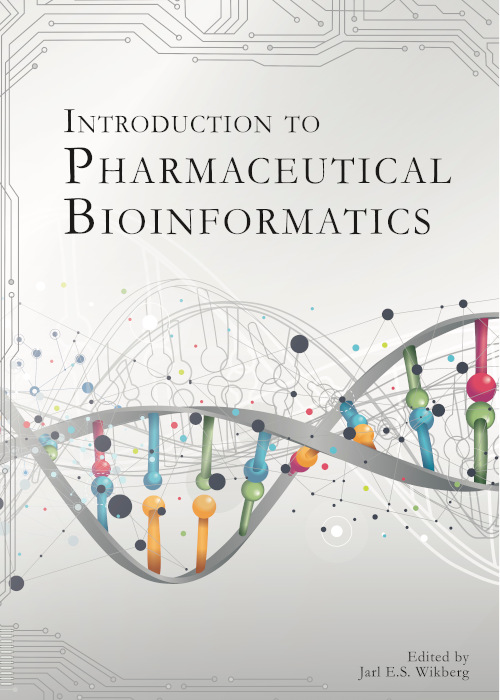 Introduction to Pharmaceutical Bioinformatics
The text book Introduction to Pharmaceutical Bioinformatics, Oakleaf Academic 4:th edition, 2020 (ISBN 978-91-519-6000-5), is used as course literature for the Pharmaceutical Bioinfomatics courses. It can also be used as a free-standing introduction to the field.
Pharmaceutical Bioinformatics is a new discipline in the area of the genomics revolution. It is central to biomedicine, with applications in pharmacy, medicine, biology and medicinal chemistry. The genomics revolutions has given high throughput methods for massive gene sequencing, chemical synthesis and biological testing. This creates oceans of new information. Pharmaceutical bioinformatics is all about how to take advantage of this massive and rapidly accumulating sea of information, at the interface of chemistry and biology.
The book is suited for the biologist, medical professional, chemist or pharmacist with an interest to learn how informatics technologies can be used to understand biological processes, create new drugs and improve pharmacotherapies. The book is suited to both the student at the undergraduate level with a basal knowledge in biology and chemistry, and the professional who wants a comprehensive introduction to the field.
Inquiries: pharmbio@oakleafacademic.com